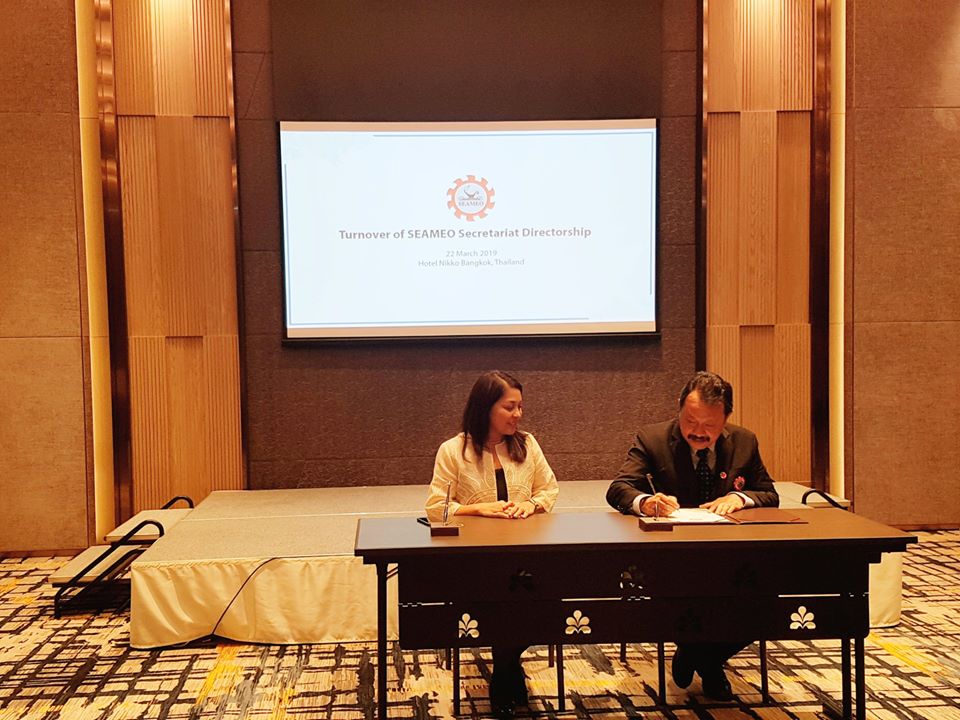 A fond farewell of Dr. Gatot Hari Priowirjanto and warm welcoming of Dr. Ethel Agnes Valenzuela Party on Friday 22 March 2019, at the Nikko Hotel Bangkok
Together with friends and partners from SEAMEO Centres, UNESCO, ADB, UNICEF, Embassies (Australia, Indonesia, the Philippines), and the Ministry of Education, Thailand, SEAMEO RIHED was pleased to be part of a delightful event and to witness the turnover of SEAMEO Secretariat Directorship.
On this occasion, SEAMEO RIHED would like to express our appreciations to Dr. Gatot for his significant contributions, strong support, and motivation provided to SEAMEO RIHED over the previous years. We hope to be able to meet again and to continue our friendship and cooperation for the benefit of the region of Southeast Asia.
A big congratulations to Dr. Ethel and we are looking forward to a journey to promoting and enhancing higher education within the region and beyond through your leadership of SEAMEO!