The TAG-AIMS Program "Campus to Campus Connectivity (CtCC) Project" Kick-Off Symposium and The 6th SEAMEO-Tsukuba Symposium
11-12 February 2018
Tokyo, Japan
On 12 February 2018, SEAMEO RIHED and the University of Tsukuba held the TAG-AIMS Program "Campus to Campus Connectivity (CtCC) Project" Kick-Off Symposium. The TAG-AIMS Program Symposium brought together representatives of AIMS Member Universities from Japan and Southeast Asia as well as representatives of SEAMEO Centres and provided a timely opportunity to discuss current and future developments and strengthen networks within the AIMS Program.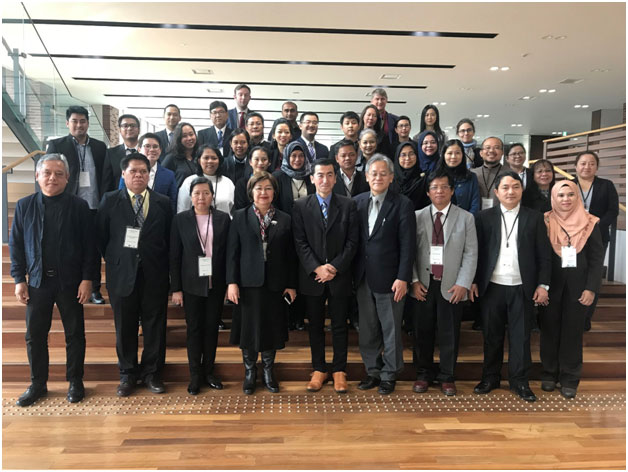 Group Photo of the Participants on 12 February 2018
In the first half of the Symposium, Dr. Chantavit Sujatanond, Centre Director of SEAMEO RIHED, provided an Overview of the AIMS Program and Dr. Nakao Nomura, Manager of the TAG-AIMS Programme in Japan discussed Japan's continued involvement in the AIMS Programme. In the second half of the Symposium, participants were introduced to Tsukuba University's Campus to Campus Connectivity Project and two dimensions were proposed for the expansion of exchange between Japan and Southeast Asia within the AIMS Programme including the promotion of research collaboration and the application of ICT for cost-sharing. AIMS representatives and representatives of SEAMEO Centres had the opportunity to discuss and exchange opinions in groups on the development of research collaboration as well as the introduction of online learning through Tsukuba University's Course Jukebox platform.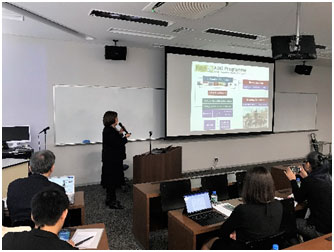 Dr. Chantavit Sujatanond, Centre Director, SEAMEO RIHED, presenting an Overview of the AIMS Programme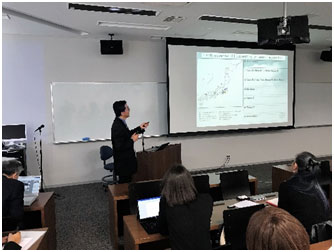 Dr. Nakao Nomura, Manager, TAG-AIMS Program, presenting an overview of TAG-AIMS
One day prior, on 11 February 2018, SEAMEO RIHED also participated in the 6th SEAMEO-Tsukuba Symposium on the theme of Values Education and Global Citizenship: Towards the Achievement of the Sustainable Development Goals and Progress of Society', which was held by the Center for Research on International Cooperation in Educational Development (CRICED) of Tsukuba University with the Southeast Asian Ministers of Education Organization (SEAMEO) and with support from the Ministry of Education, Culture, Sports, Science and Technology (MEXT), Japan. A total of 53 participants, including 35 representatives from SEAMEO Centres participated in the Symposium and final contributions from the presentations given during the Symposium will be compiled and published as a special issue of the SEAMEO Journal in 2018.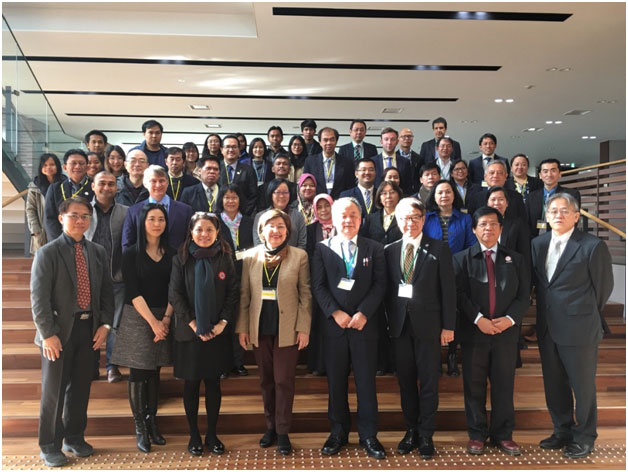 Group Photo of the participants on 11 February 2018