Project on Support for Capacity Building of the GMS University Consortium:
Internationalization and Cross-Border Education Workshop I
10-11 October 2018, Phnom Penh, Cambodia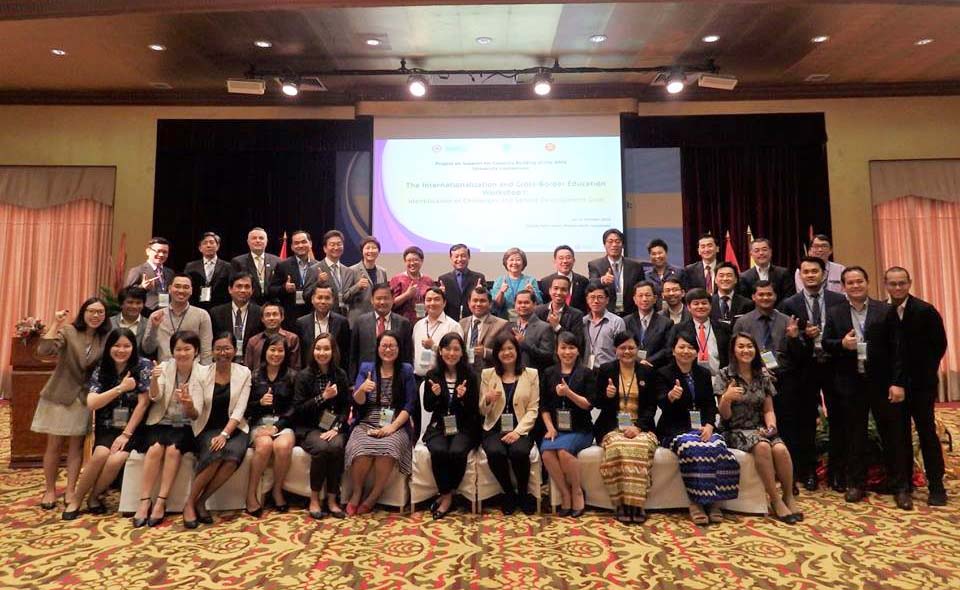 Distinguished participants from the government representatives and 22 GMS-UC member universities from 5 countries: Cambodia, Lao PDR, Myanmar, Vietnam and Thailand
On 10-11 October 2018, with great pleasure, SEAMEO RIHED successfully organised the Internationalization and Cross-border Education Workshop I at Phnom Penh Hotel, Phnom Penh, Cambodia. This workshop is a part of the 2-year project on Support for Capacity Building of the Greater Mekong Sub-region University Consortium (GMS-UC), intended to provide a platform for the GMS-UC members to discuss on potentials and challenges, share good practices as well as identify available resources on internationalisation and cross-border education in order to enhance the capacity in internationalizing higher education among the member universities and respective countries.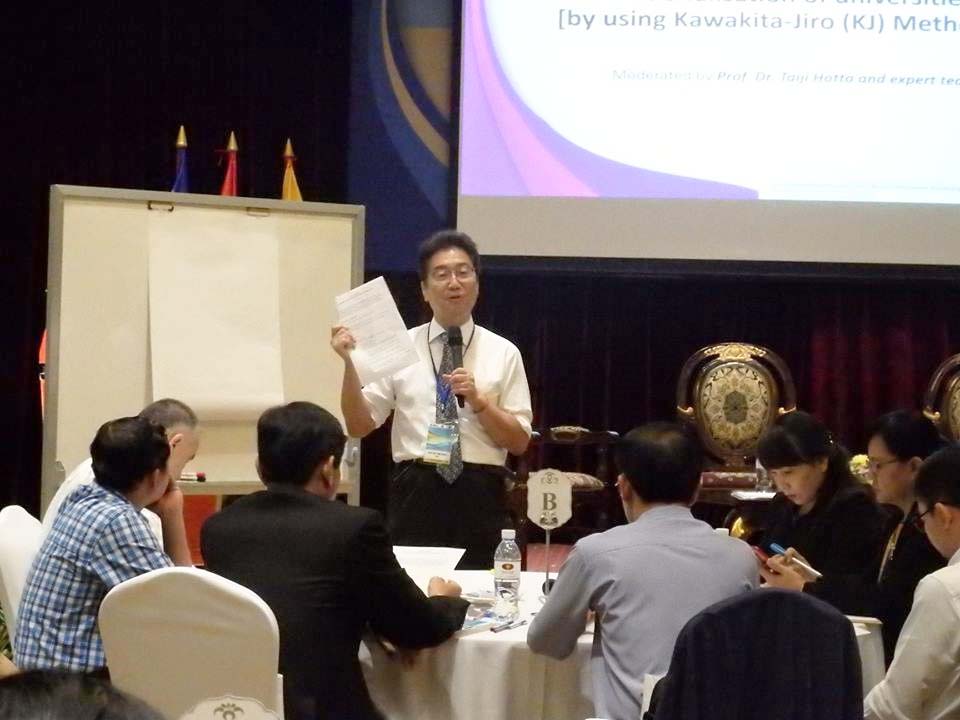 Prof. Dr. Taji Hotta, Hiroshima University and Expert for GMS-UC Project is leading the workshop activity
Led by Prof. Dr. Taji Hotta, Horoshima University and all experts for GMS-UC project, this 2-day workshop provided several interactive activities by using interesting methods such as Kawakita-Jiro (KJ) Method, World Café and Gallery Walk etc. to engage participants and bring out their ideas to identify their current situation as well as to create the future plans for internationalisation and cross-border education in both university and country levels.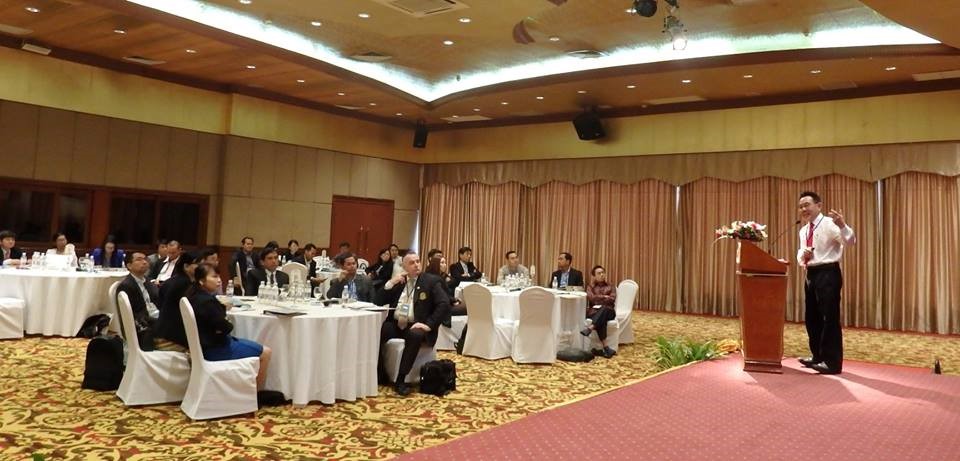 Prof. Dato' Dr. Imran Ho Abdullah was delivering the Keynote Address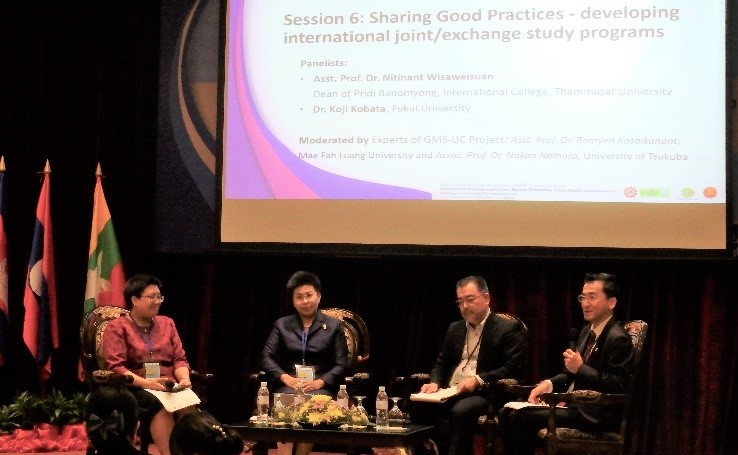 Asst. Prof. Dr. Nitinant Wisaweisuan and Prof. Koji Kobata shared good practices and lessons learned during the panel discussion moderated by the two GMS-UC Experts, Asst. Prof. Dr. Romyen Kosaikanont, Mae Fah Luang University and Assoc. Prof. Dr. Nakao Nomura, University of Tsukuba, Japan
In this workshop, it was our great honor to have Keynote Address on "New Missions and Future Directions for Internalising University Campus and Joint Educational Activities in Asian Higher Education" delivered by Prof. Dato' Dr. Imran Ho Abdullah, Deputy Vice-Chancellor, Industry and Community Partnerships, Universiti Kebangsaan Malaysia. In addition, we were also pleased to welcome the honourable guest speakers, Prof. Koji Kobata, Deputy Dean, School of Global and Community Studies, Fukui University, Japan and Asst. Prof. Dr. Nitinant Wisaweisuan, Dean of Pridi Banomyong, International College, Thammasat University, Thailand to join the panel discussion and share "good practices on developing internal joint and exchange study programs".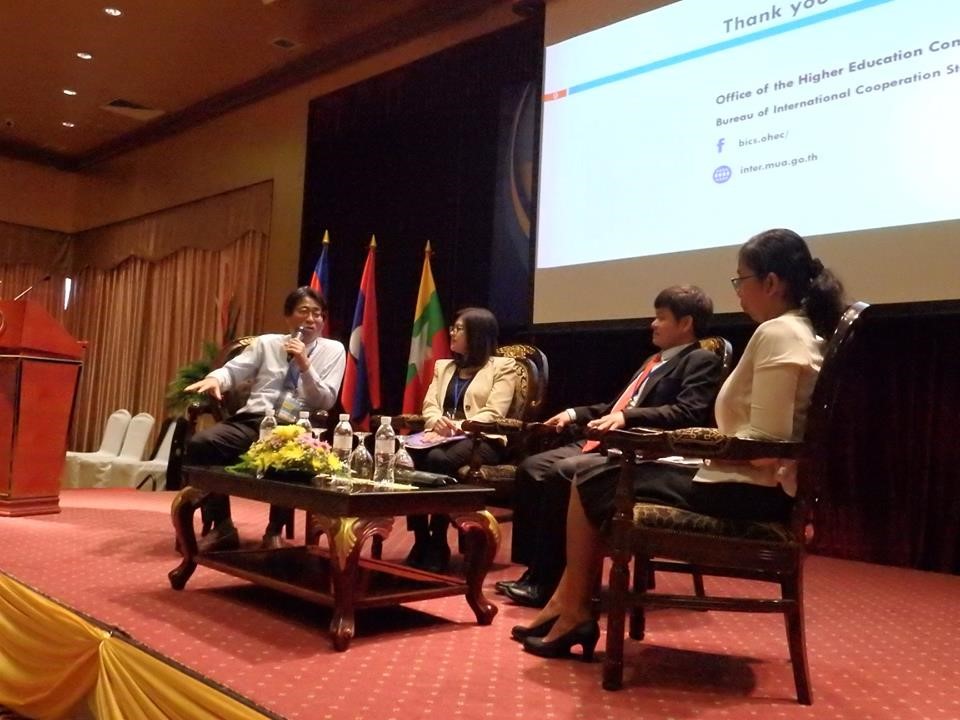 The government representatives from Thailand, Lao PDR and Cambodia present and discuss the current situation and future plan on IZN of each country. This session is moderated by Prof. Dr. Yasushi Hirosato, Sophia University and Expert of GMS-UC Project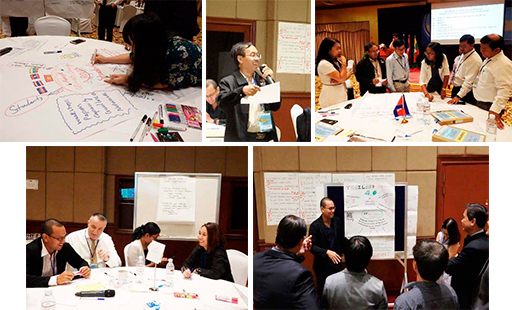 The participants actively join the workshop throughout the 2 days
SEAMEO RIHED would like to extend our sincere appreciation to the guest speakers, the experts for the GMS-UC project for their dedicating contributions and efforts towards this workshop. Most importantly, thank you all participants for your active participation throughout the workshop. We look forward to meeting our GMS-UC family again next March in Myanmar!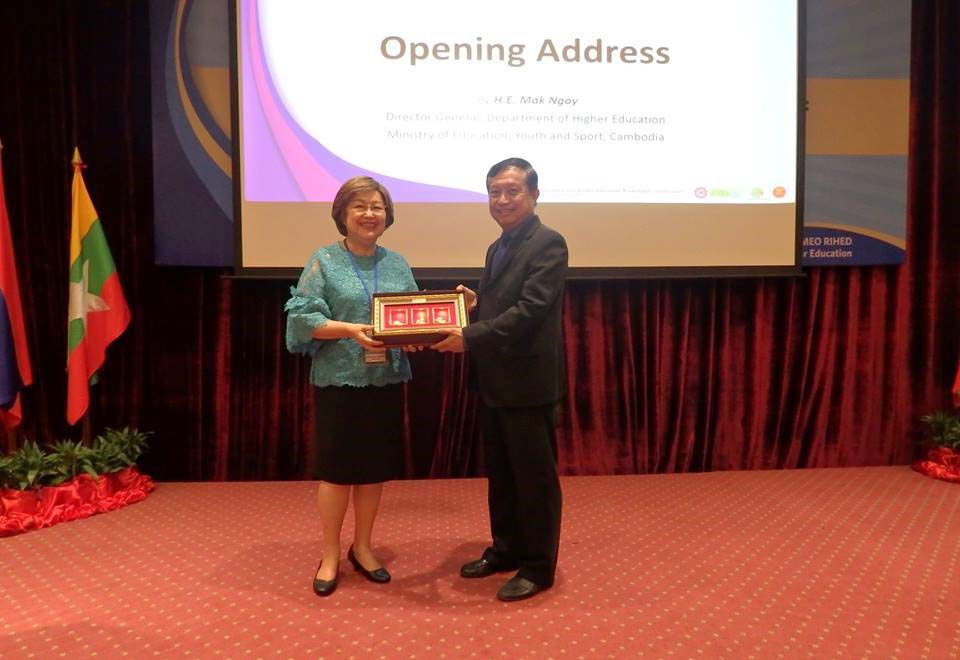 Dr. Chantavit Sujatanond, Centre Directre of SEAMEO RIHED presents a token of appreciation to H.E. Mak Ngoy, Directer General, Department of Higher Education, Ministry of Education, Youth and Sport, Cambodia for co-hosting the workshop
Link for more photos: https://photos.app.goo.gl/hWdvdVTwCFxhBrCr5