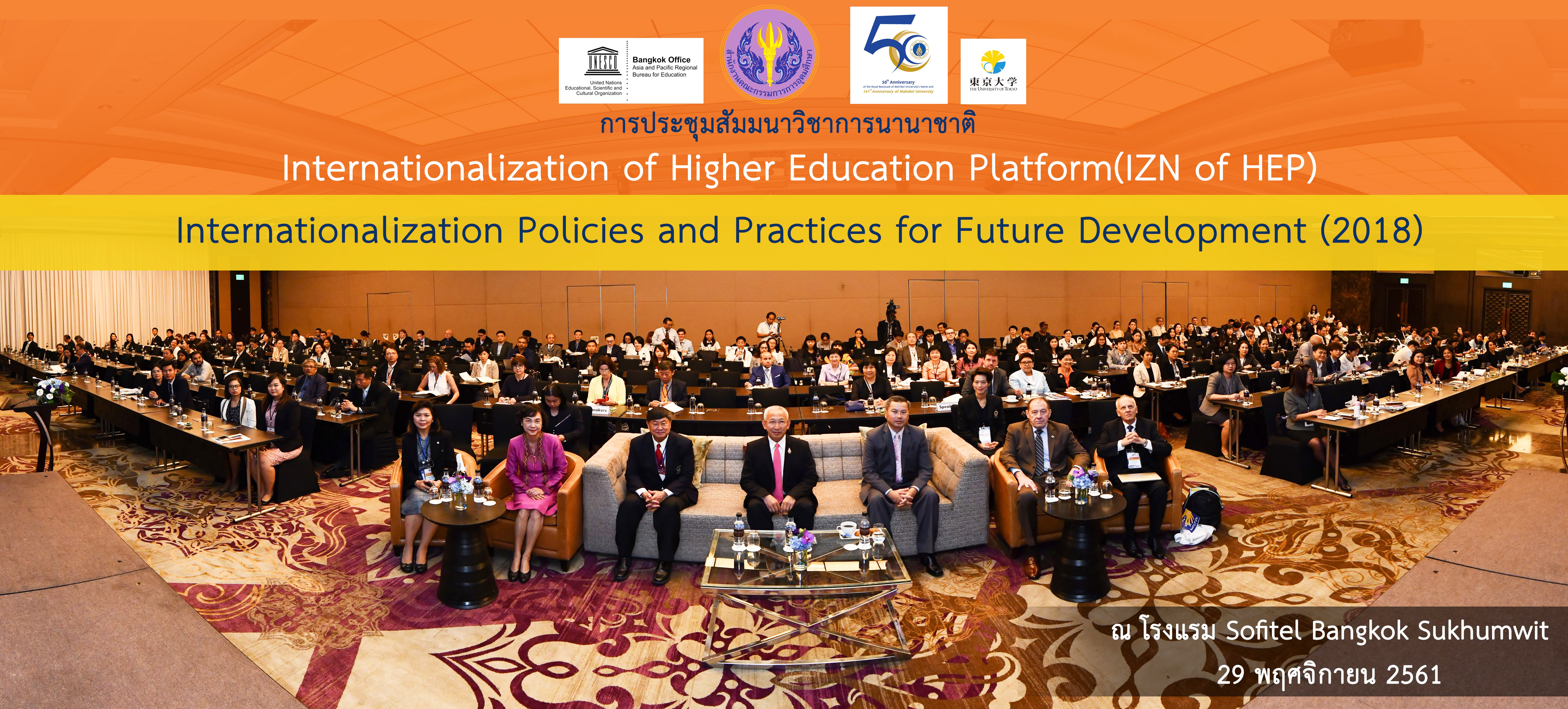 INTERNATIONALIZATION OF HIGHER EDUCATION PLATFORM (IZNHEP):
INTERNATIONALIZATION POLICIES AND PRACTICES FOR FUTURE DEVELOPMENT
Sofitel Bangkok Sukhumvit
29th – 30th November 2018
SEAMEO RIHED had the honor to be invited to the international academic symposium on "Internationalization of Higher Education Platform: Internationalization Policies and Practices for Future Development", co-hosted by the Office of the Higher Education Commission Thailand and Mahidol University, at Sofitel Bangkok Sukhumvit, on 29th – 30th November 2018. The symposium enables participants across the world to discuss about their expertise toward internationalization university indicators, becoming a world-class university, as well as share their thoughts on relevant issues.
The symposium started with setting mutual understanding of how crucial internationalization is to higher education in Southeast Asian region and beyond. The opening keynotes highlighted the rationale and motivations behind the agenda for internationalization of higher education. The symposium provided platform for government representatives of Australia, P.R. China, Hong Kong, Japan and Thailandto discuss the development of their relevant policies and strategies at the national level towards internationalization of higher education in order to keep pace with the global situation change variety of higher education institutions across the world: from Australia, P.R. China, Hong Kong, Japan, Malaysia, Thailand and the U.S., to share their lessons and challenges while implementing internationalization at their respective institutions. The symposium also opened the floor for international organizations such as UNESCO, DAAD and SEAMEO RIHED to share their perspectives on the future outlook that shape the direction of higher education internationalization.
Dr. Chantavit Sujatanond, Centre Director of SEAMEO RIHED, was invited to be a panelist of the panel presentation and discussion on "Why Future-Oriented Internationalization Matter? View Points from International Agencies". She delivered a brief introduction of SEAMEO RIHED's activities on promoting and developing internationalization in Southeast Asia's higher education. Dr. Chantavit also shared the organization's perspectives and experience on regional collective efforts to bridge the gap and move forward together by encouraging internationalization in higher education.
SEAMEO RIHED would like to express its sincere appreciation to the hosts, the Office of the Higher Education Commission Thailand (OHEC) and Mahidol University for organizing the symposium, for inviting and giving us the opportunities to share our works and perspectives on the internationalization of Southeast Asia's higher education systems.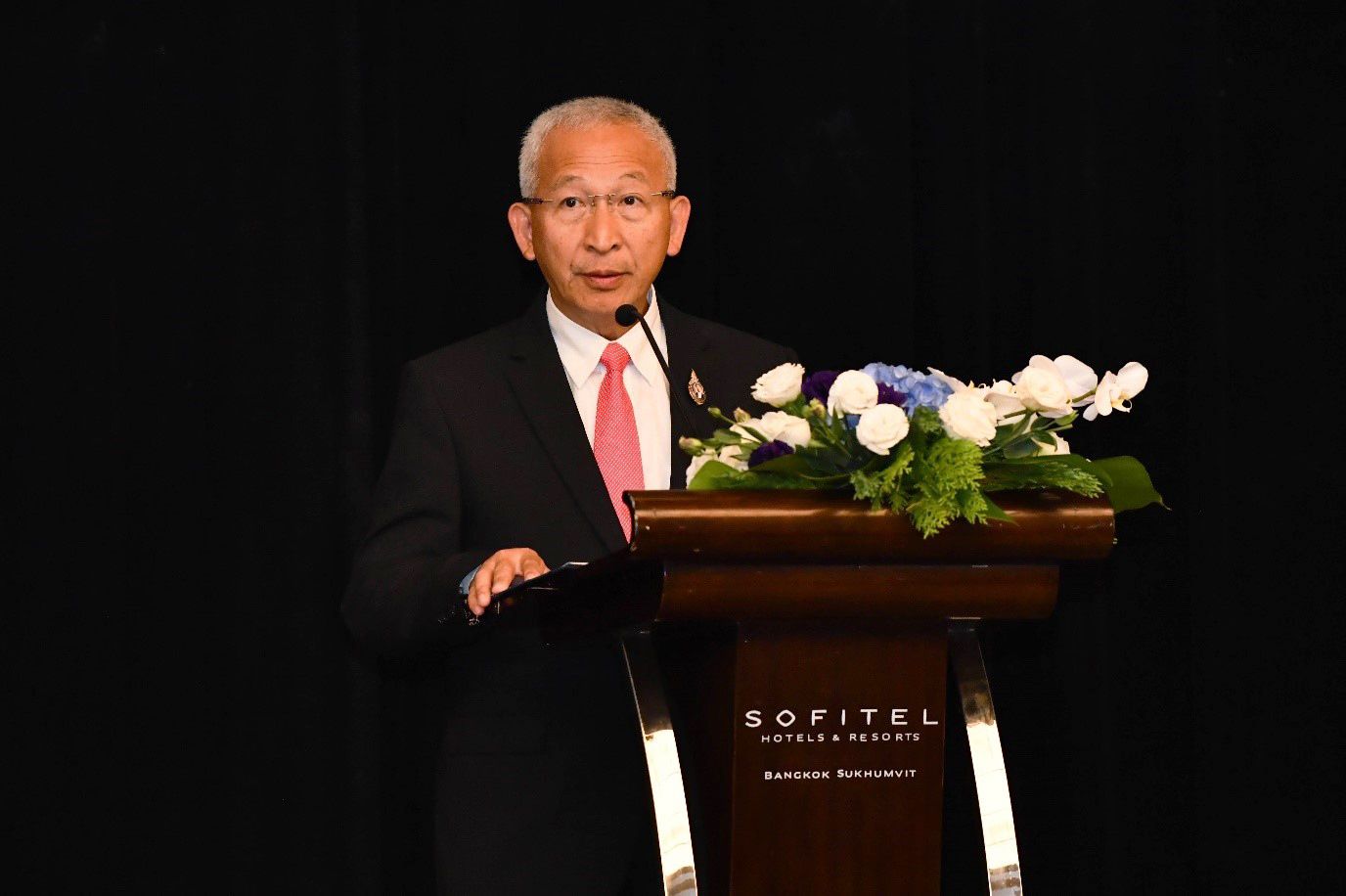 Clin. Prof. Udom Kachintorn, M.D. Deputy Minister, Ministry of Education, Thailand, delivered his Opening Remarks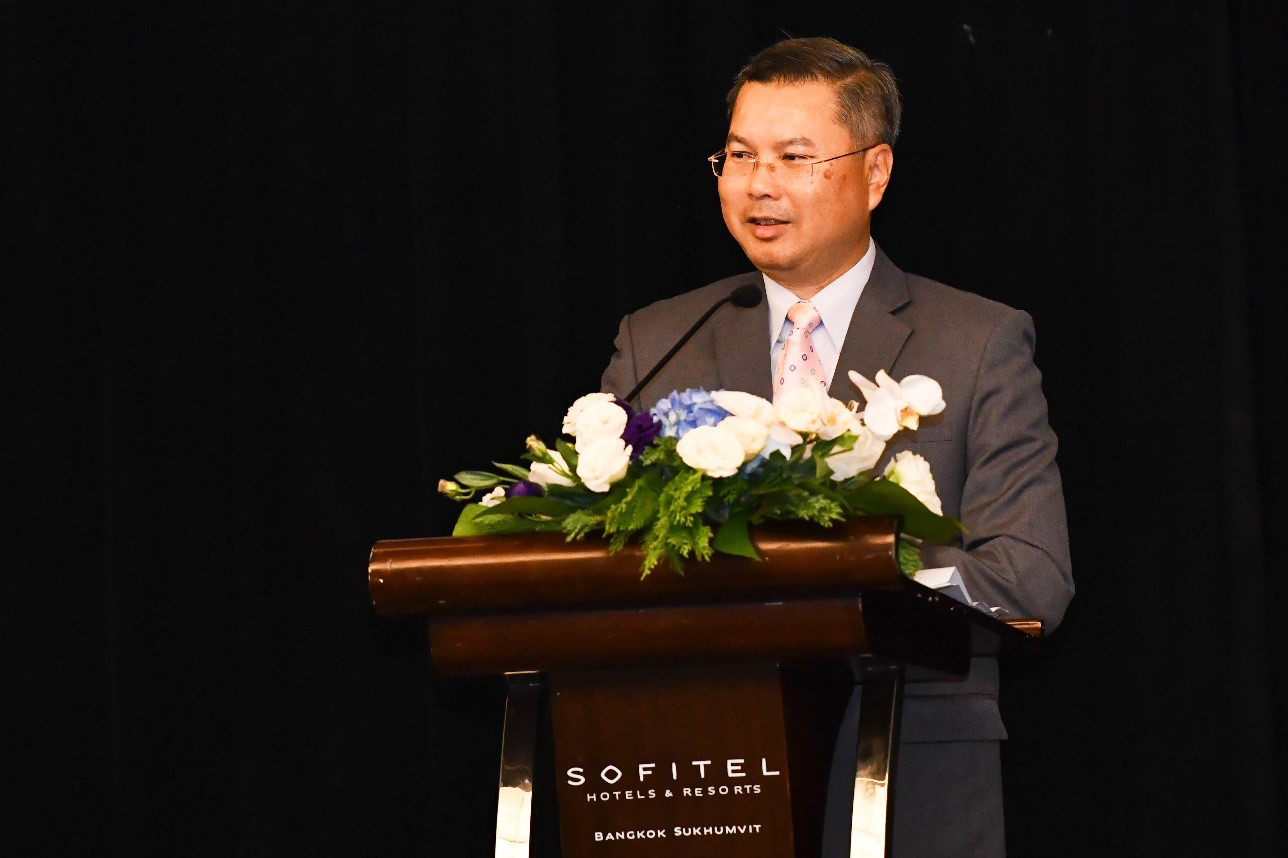 Dr. Suphat Champatong, Secretary-General, the Office of the Higher Education Commission, Ministry of Education, Thailand, delivered his Congratulatory Remarks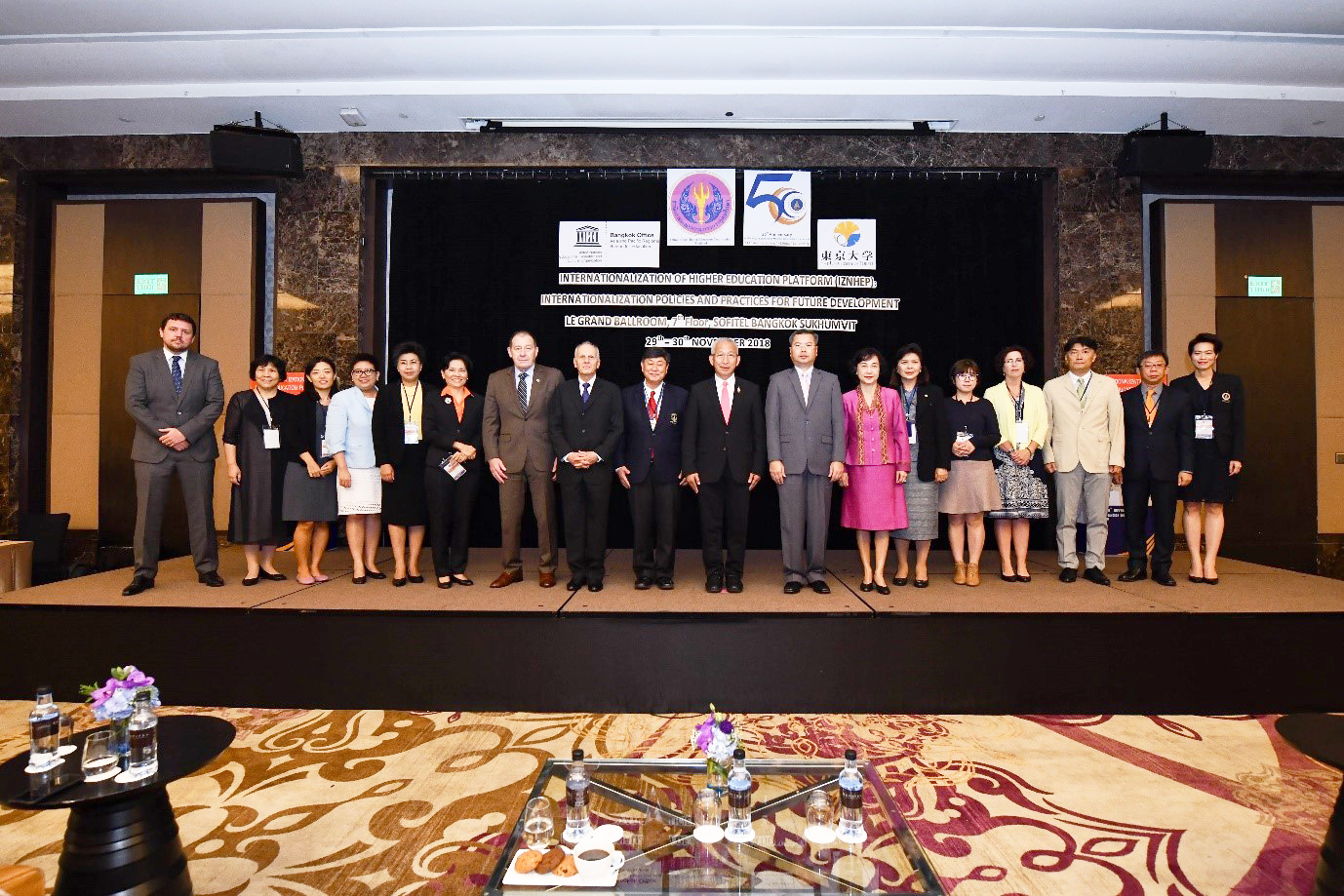 Group photo: Guests of Honor and Keynote Speakers and moderators of the symposium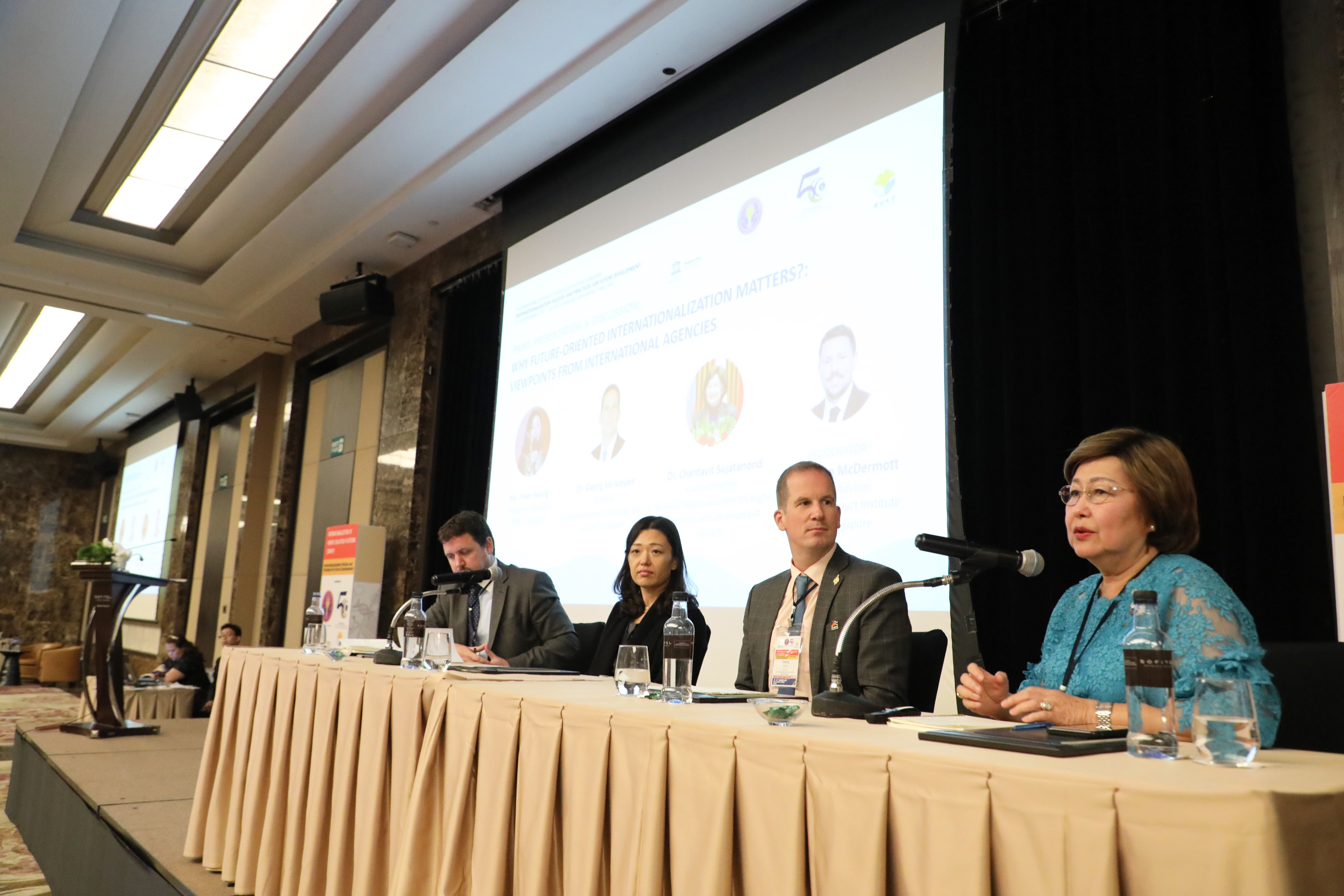 Dr. Chantavit Sujatanond, Centre Director of SEAMEO RIHED, on the panel of "Why Future-Oriented Internationalization Matter? View Points from International Agencies"