Support for Capacity Building of the Greater Mekong Sub-Region University Consortium (GMS-UC):
The 1st Workshop on Management Leadership Development
15-16 August 2018
Yangon, Myanmar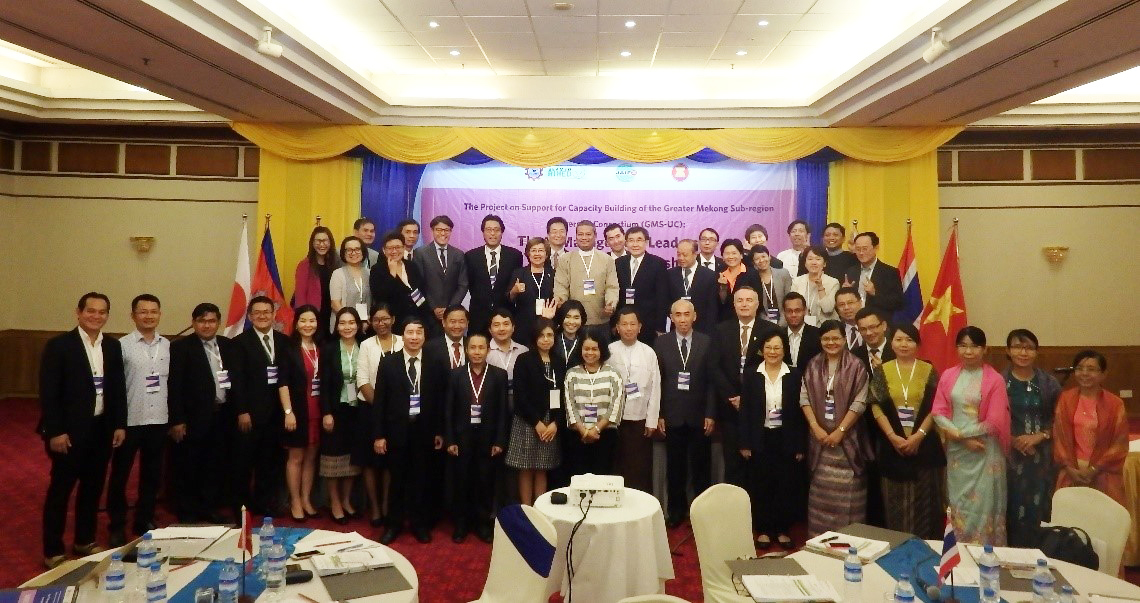 Last week on 15-16 August 2018, SEAMEO RIHED successfully held the "1st Management Leadership Development Workshop" which is a part of the 2-year project on Support for Capacity Building of the Greater Mekong Sub-region University Consortium (GMS-UC) at Summit Parkview Hotel in Yangon, Myanmar.
Led by Experts for GMS-UC Project from Thailand and Japan, the delegates from 22 GMS-UC member universities and government representatives from Cambodia, Lao PDR, Myanmar, Thailand and Vietnam actively participated in fruitful sessions to learn and share knowledge and experiences in university governance, management leadership and human resource development in global context, as well as to work on the university's strategic planning.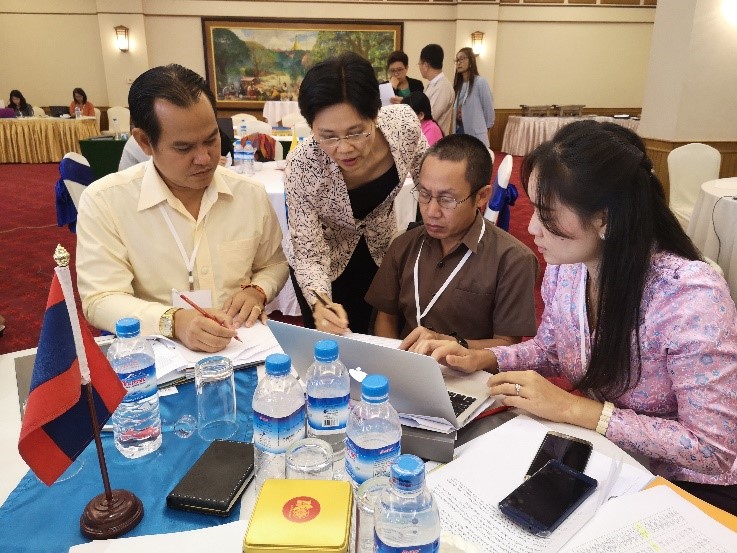 Ms. Porntip Kanjananiyot, Expert for GMS-UC Project discussing with participants during the workshop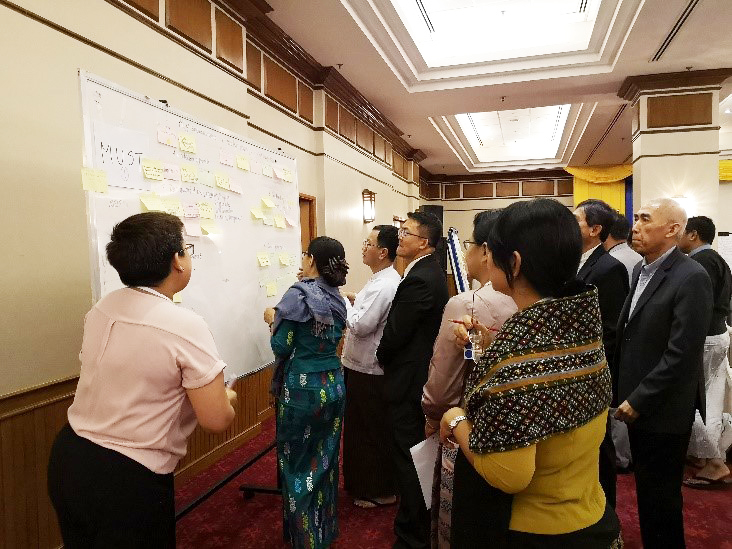 Participants joining workshop identifying KEY ISSUES for university future development
It was our great pleasure having Assoc. Prof. Dr. Yuto Kitamura from University of Tokyo, Japan to be our guest speaker on "Current Status of Key Issues on University Governance and Management," as well as the plenary discussion joined by three guest speakers from outside university namely Dr. Kirida Bhaopichitr, research director from Thailand Development Research Institute (TDRI); Mr. Sai Woon Ti, a country manager at Vintcom Technology; and Mr. Prasit Thongthavonsuwan, Human Resource Country Manager at SCG Cement-Building Materials- Myanmar, and moderated by Assoc. Prof. Dr. Bundit Thipakorn, Vice President for Education Development at KMUTT, Thailand. The participants were truly inspired to adapt university governance and management leadership and willing to provide students new skill sets and academic abilities to respond changing social needs and global trends.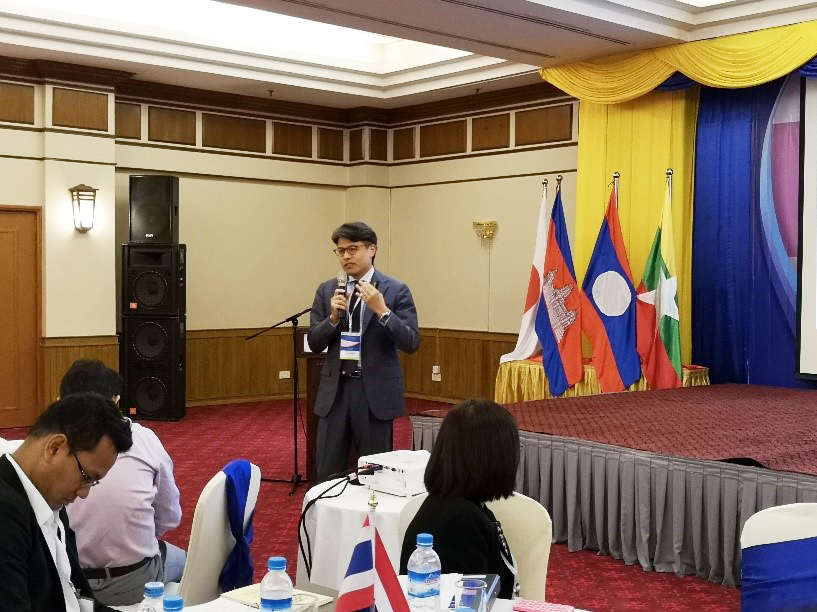 Special Talk by Assoc. Prof. Dr. Yuto Kitamura, University of Tokyo, Japan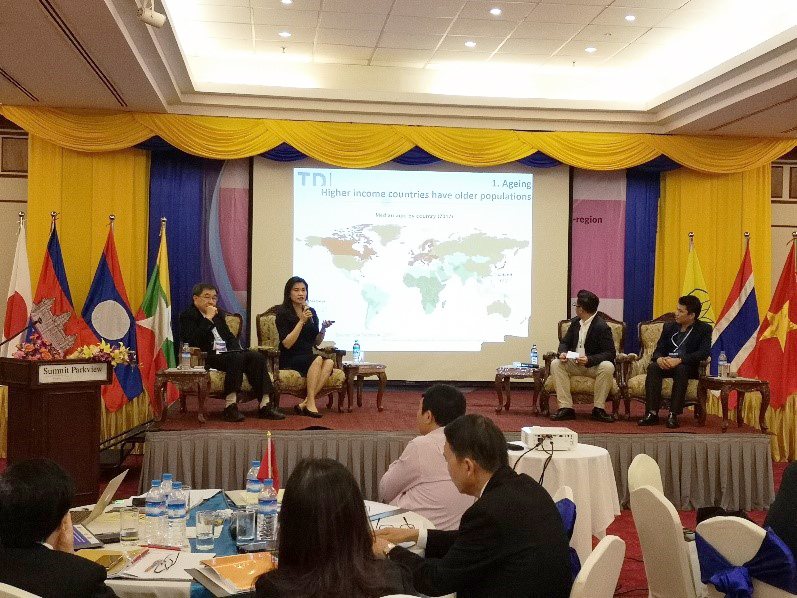 Plenary Discussion "An Outside-in for University Management towards Human Resource Development"
SEAMEO RIHED would like to express our gratitude to all guest speakers and moderator as well as the experts for GMS-UC project for their dedicating contributions and efforts for the workshop. And, thank you so much to all participants for attending this workshop. We are looking forward to welcoming the leaders of the GMS-UC members again at the Teaching and Research Capacity Development Workshop I on 3-4 September 2018 in Vientiane, Lao PDR!
Link for more photos: https://photos.app.goo.gl/dpJpUwzeKMrrCHmE7