International Symposium on Sophia ASEAN International Mobility for Student (SAIMS) Program
"Looking Back, Looking Forward"
24 November 2017, Sophia University, Japan
On 24 November 2017, SEAMEO RIHED had an honour to be invited to the International Symposium on Sophia ASEAN International Mobility for Student (SAIMS) Program: "Looking Back, Looking Forward", organised by Sophia University, Japan.
The Sophia University, an AIMS participating universities, organised the half-day Symposium to share and highlight achievements, lessons learned and challenges of the program implementation. On behalf of SEAMEO RIHED, Dr. Chantavit Sujatanond, Centre Director, attended the event and presented the keynote speech "Expanding Common Space in Higher Education between ASEAN and Japan: How AIMS will contribute to deepening the ASEAN-Japan collaboration through enhanced student and academic mobility".
Special thanks to Sophia University for the warm invitation to this great event!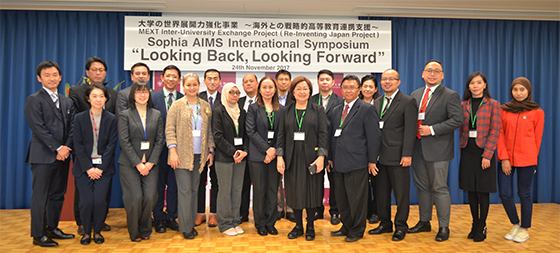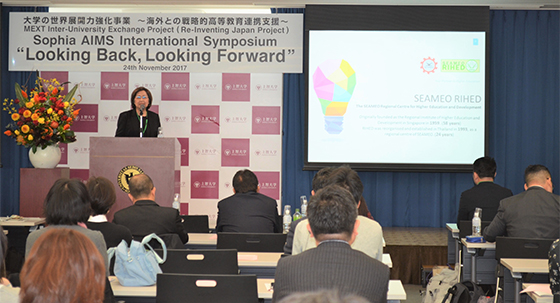 Dr. Chantavit Sujatanond, Centre Director of SEAMEO RIHED gives the keynote speech at the Symposium