ASEAN-China Forum for Private Higher Education
Development and Cooperation
29 November – 1 December 2017
University of Sanya, P.R. China
On 29 November – 1 December 2017, SEAMEO RIHED had the honor of co-organizing the ASEAN-China Forum for Private Higher Education Development and Cooperation in the University of Sanya (USY), P. R. China. This forum has successfully introduced and initiate cooperation between the private higher education institutions from ASEAN and P.R. China.
Mme. Yang Siu-ping, Secretary-General of the ASEAN-China Centre (ACC), Prof. Lu Dan, President of USY, Dr. Chantavit Sujatanond, Centre Director of SEAMEO RIHED and other high officials from Sanya Municipal Government and regional organisations led the inaugural session. The event was also graced by keynote speakers from both ASEAN and P.R. China, each sharing their own experience and perspective from their home country's private higher education situation.
Delegates participated in the productive breakout sessions where they discussed topics such as developing positive university-government relationship, mutual learning and complementary development for private higher education institutions particularly in tourism management, as well as the direction and way forward for ASEAN-China private higher education cooperation.
The event ended celebrating the signing of the Strategic Cooperation Framework for ASEAN-China Private Higher Education Institutions, which they have called the Sanya Declaration, wherein SEAMEO RIHED, together with the ACC, signed as witness.
SEAMEO RIHED would like to thank the University of Sanya for graciously hosting such a wonderful event in the beautiful city of Sanya!
Photos: https://photos.app.goo.gl/0d8r2zwZhyUPOP1f2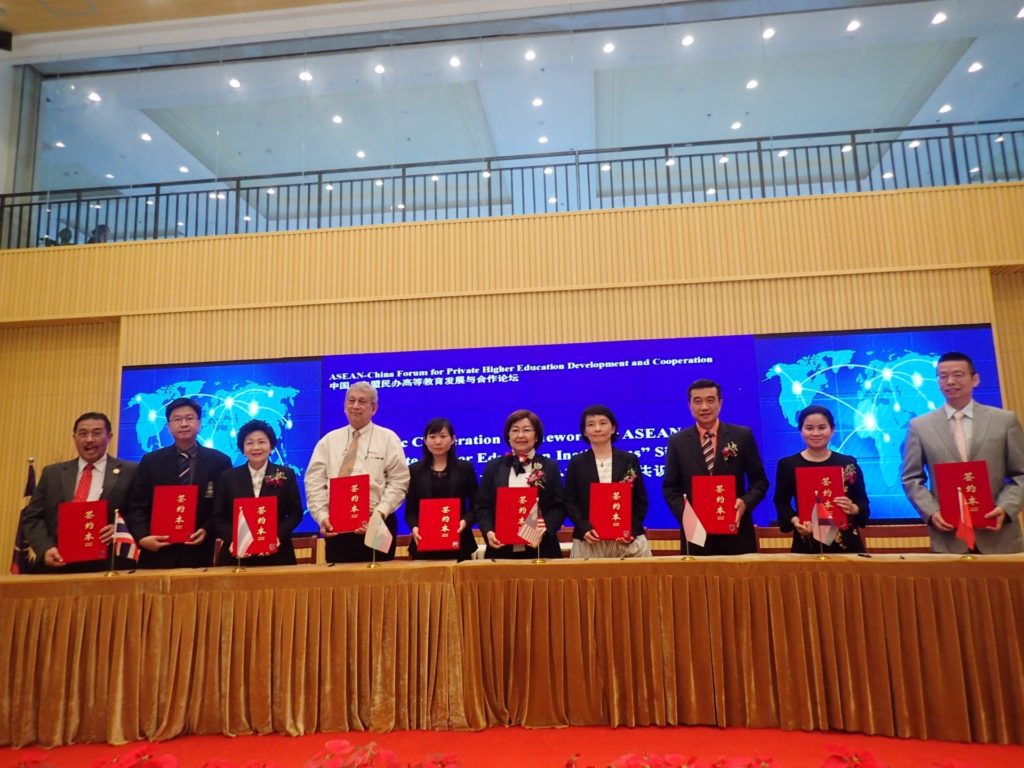 Signing ceremony of the Strategic Cooperation Framework for ASEAN-China Private Higher Education Institutions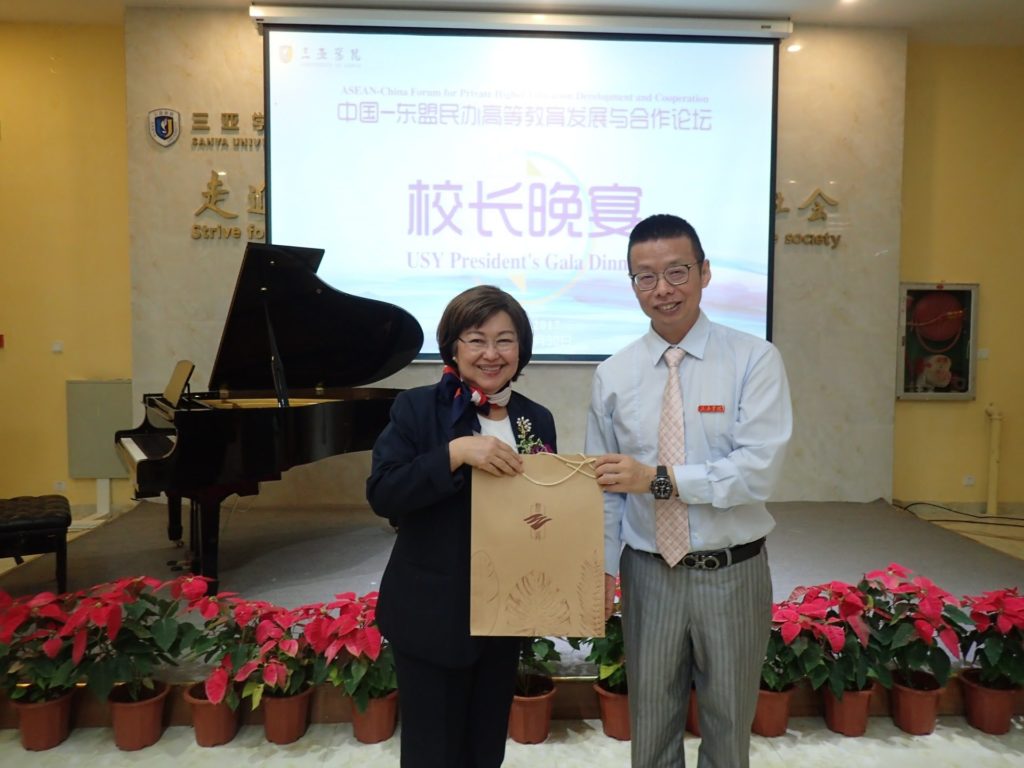 Dr. Chantavit Sujatanond, Centre Director of SEAMEO RIHED, Prof. Lu Dan, President of USY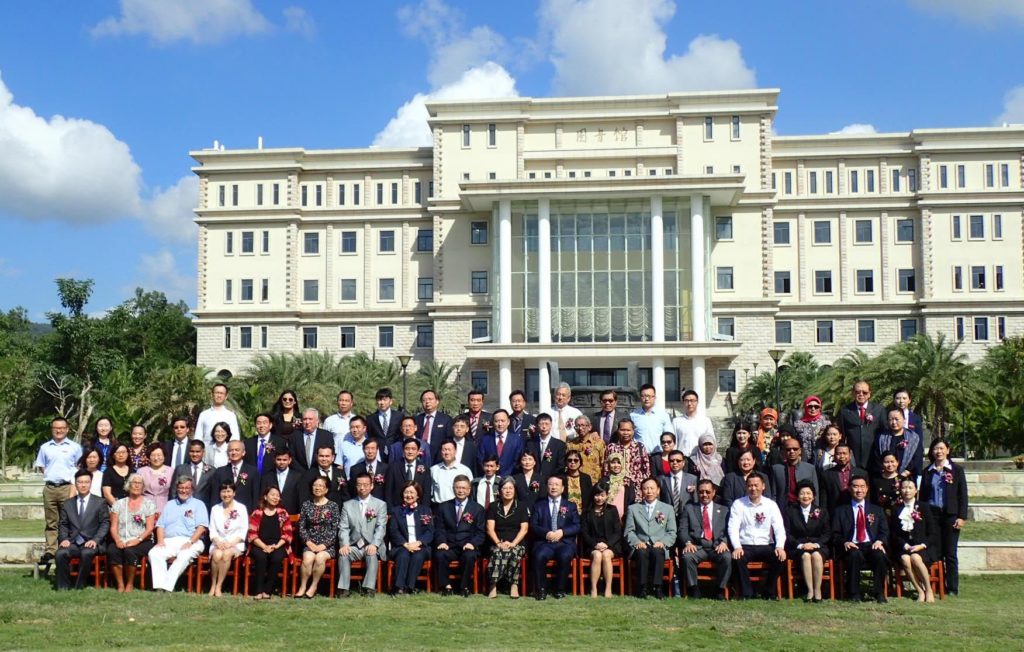 Group photo of the participants