SEAMEO RIHED's programmes are designed to serve the five interconnected objective areas reflecting its main functional objectives to foster access, excellence, and synergy in higher education for regional development.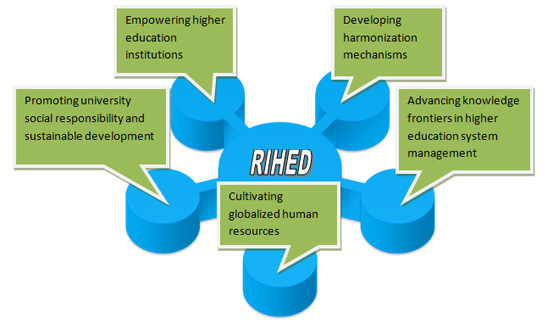 Hence, all programmes are designed to contribute towards the development of higher education through actions contained in these working areas. In so doing, programmes and projects reflect SEAMEO RIHED's main objectives: fostering access, excellence and synergies in higher education aiming to contribute to the development of the region.
Most activities include organizing and implementing policy forums, seminars, workshops, training courses, study visits, student and researcher exchanges, research in various fields, development of information links and publications.