1st Working Group (WG) Meeting for the Research Project on the Experiences and Outcomes of the Students Participating in the AIMS Programme
17 November 2017
Seoul, Republic of Korea
SEAMEO RIHED had the pleasure to attend the 1st WG Meeting for the Research Project on the Experiences and Outcomes of the Students Participating in the AIMS Programme on 17 November 2017 in Seoul, Republic of Korea.
Research WG members from Malaysia, Indonesia, Thailand, Japan and Republic of Korea collectively identified the roles and responsibilities of the newly established Research WG and documented them in the Terms of Reference (TOR). Dr. Romyen Kosaikanont, nominated representative from Thailand, was elected to be the Chair of the Research WG to report current and future progress of the research to the AIMS Steering Committee. SEAMEO RIHED, also had the honor to be elected as the Co-Chair.
The research team from the Republic of Korea presented the research framework, and, together with the rest of the Research WG members, discussed the management, implementation and data utilization.
SEAMEO RIHED extends its gratitude to the Higher Education Policy Research Institute (HEPRI), Republic of Korea for hosting the meeting, with support from the Ministry of Education, Republic of Korea and the Korean Council for University Education (KCUE), in the beautiful and historical Korea University! The Research Working Group is looking forward to welcome WG Members from Brunei Darussalam and Vietnam to join us in the future meetings!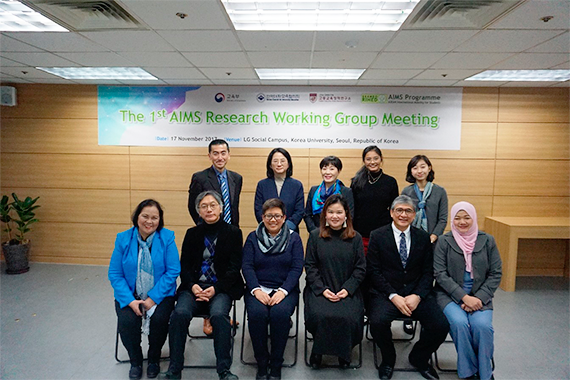 Participants of the 1st Working Group (WG) Meeting for the Research Project on the Experiences and Outcomes of the Students Participating in the AIMS Programme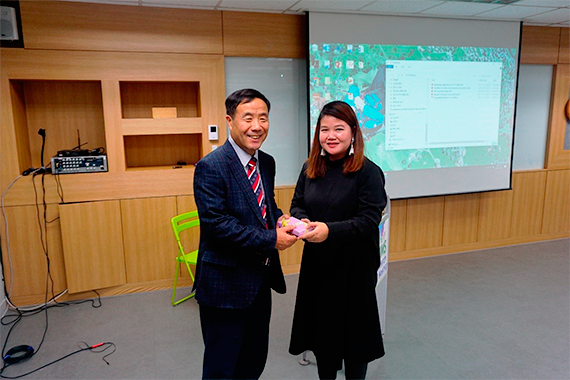 Ms. Phunyanuch Pattanotai, Programme Director of SEAMEO RIHED, handing a token of appreciation to Mr. Hyeonseok Shin, Dean of College of Education, Korea University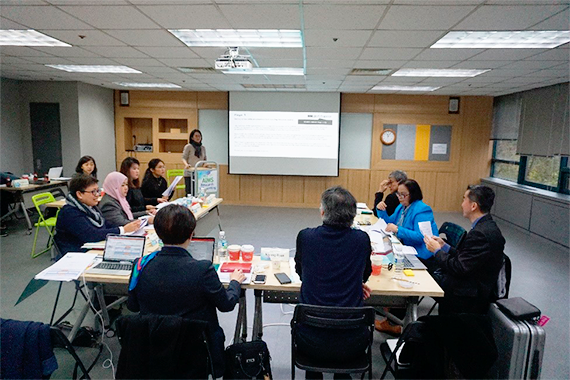 Prof. Dr. Hye-Jeong Kim of Chung Ang University presenting the Research Framework